Many website owners are moving their site's configuration from http to https connections.
But, when they do so, they find that their Dada Mail installs seem to become broken: images don't show up, and no styles are applied. What to do?
Thankfully, the fix is simple: all you'll need to do is change your Dada Mail's global configuration from your old http address, to your new https address.
The easiest way to do that is to use the included Dada Mail installer and the easiest way to set up the installer to work is to use the Global Configuration plugin. Hopefully, you can do this before you switch over to https, as everything will work well – but don't worry, it's also possible to do this after switching to https. We'll go through the other way, as well.
Log in a mailing list you're administrating with Dada Mail.  In the upper menu, go to: Plugins: Global Configuration: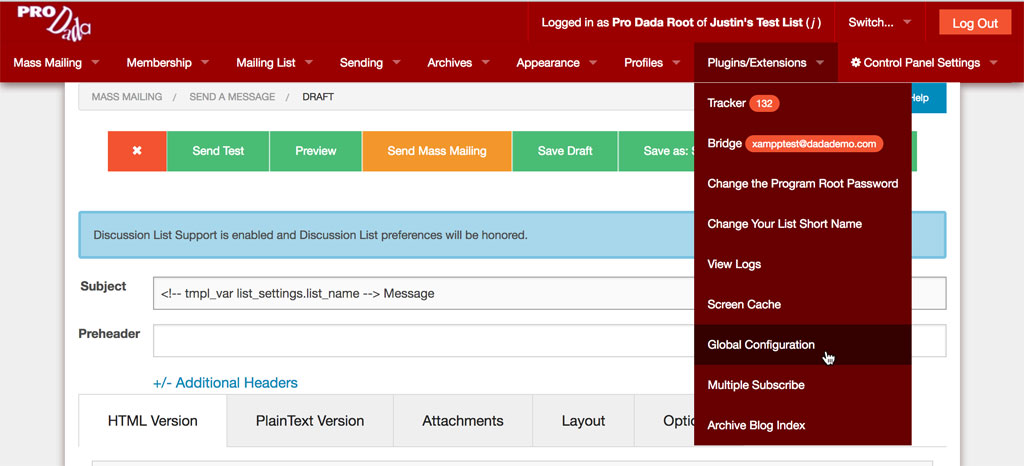 Global Config is a pretty simple plugin, and only presents to you one button to push labeled, Reconfigure Dada Mail/Pro Dada…: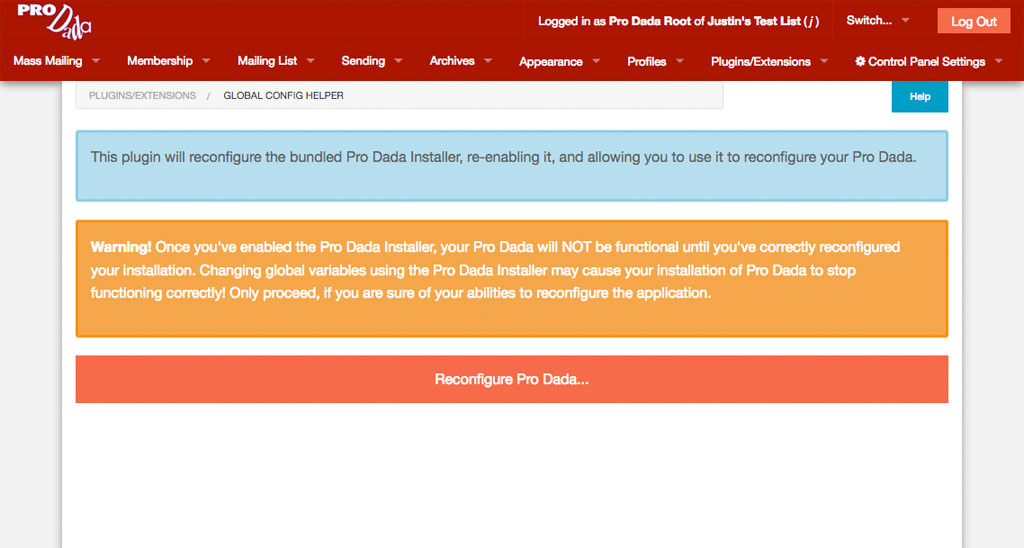 Once pressed, you'll be returned into the Dada Mail installer, where you can make the chances you'll need. Of course, the Dada Mail install allows you to make many different global configuration chances, so it's pretty useful outside our task for today! Be careful though, since you can misconfigure your installation, which you definitely do not want to do.
Once in the installer, we'll want to look at two configuration variables specifically:
Pro Dada Program URL
 URL to the Support Files Directory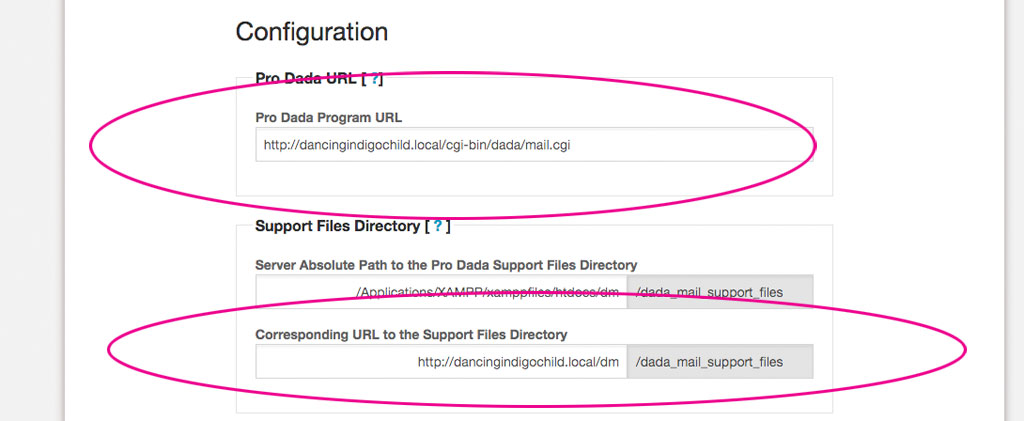 Simply change these variables from their http version to their https version, click, "Configure Dada Mail/Pro Dada", finishing the installation processs – and you're done!
If your website has already been configured to only use https connections, your Dada Mail may be inoperable to a certain extent, until you make this change. You can still visit the installer by doing the work of the Global Config plugin manually:
Login into your site via ssh/FTP/web-based file manager – something that will allow you to make changes to your site's files/directories, and navigate to where you've set up your, "dada" directory:
Rename the, "dada/installer-a.bunch.of.letters.and.numbers" directory back to, "dada/installer"
Change the file permission of the, "dada/installer/install.cgi" script back to, "755"
Visit the "install.cgi" script in your browser
Then, repeat the process above.
And that's it! You've changed your Dada Mail/Pro Dada install from using an http connection to a https connection.
Again, you can use the Global Config plugin to modify many more global configuration variables. Here are the docs on the global configuration variables available. Good luck!