v11.14.0 of Dada Mail comes with a few new features you'll find useful, including:
Auto-Remove Old Tracker Data
Data the Tracker plugin collects can take up a lot of database disk space! And processing the raw data into reports can take a lot of time – the more data, the more time you may be waiting to get a report!
We've added the feature of removing tracker data that's older than a period of time, starting with being a month or older.
This is an optional feature that's disabled by default. It can be enabled for each list separately. Find the option in the Tracker plugin's own preferences:

"Save Draft" button, when pressed, no longer refreshes screen
When creating a draft, one of the buttons allows you to save the draft. Rather than having to wait for the screen to refresh to continue editing, clicking the Save Draft button will now save your draft in the background and you can keep editing your draft message.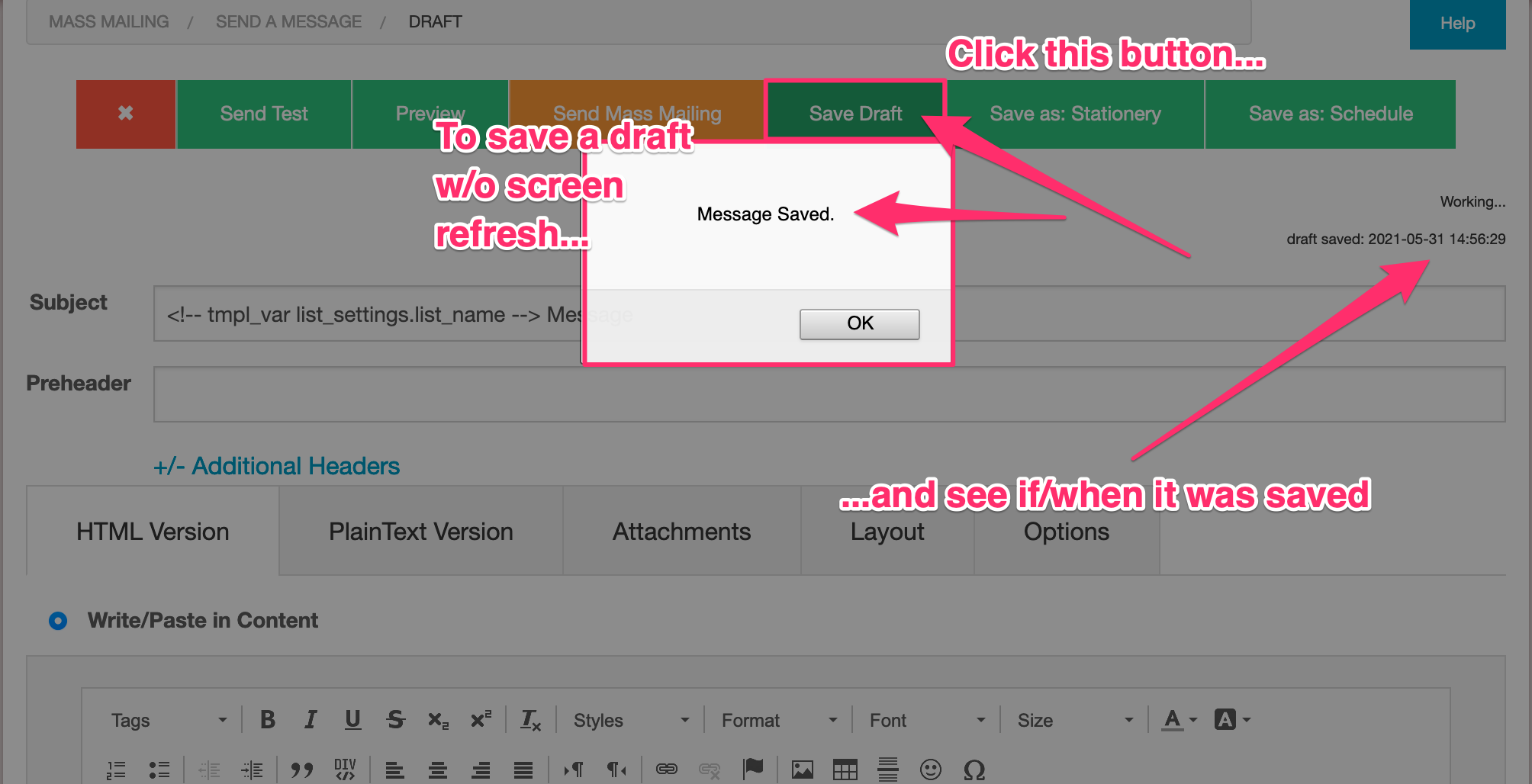 "Check All/Uncheck All" option added to saving settings to multiple lists
Dada Mail has the ability to save it's list settings to more than one mailing list at once on most of the screens (screens like Mailing List: List Information don't have this option for hopefully understandable reasons). We've added a way to select/unselect all mailing lists, to more easily select just a few mailing lists to save to: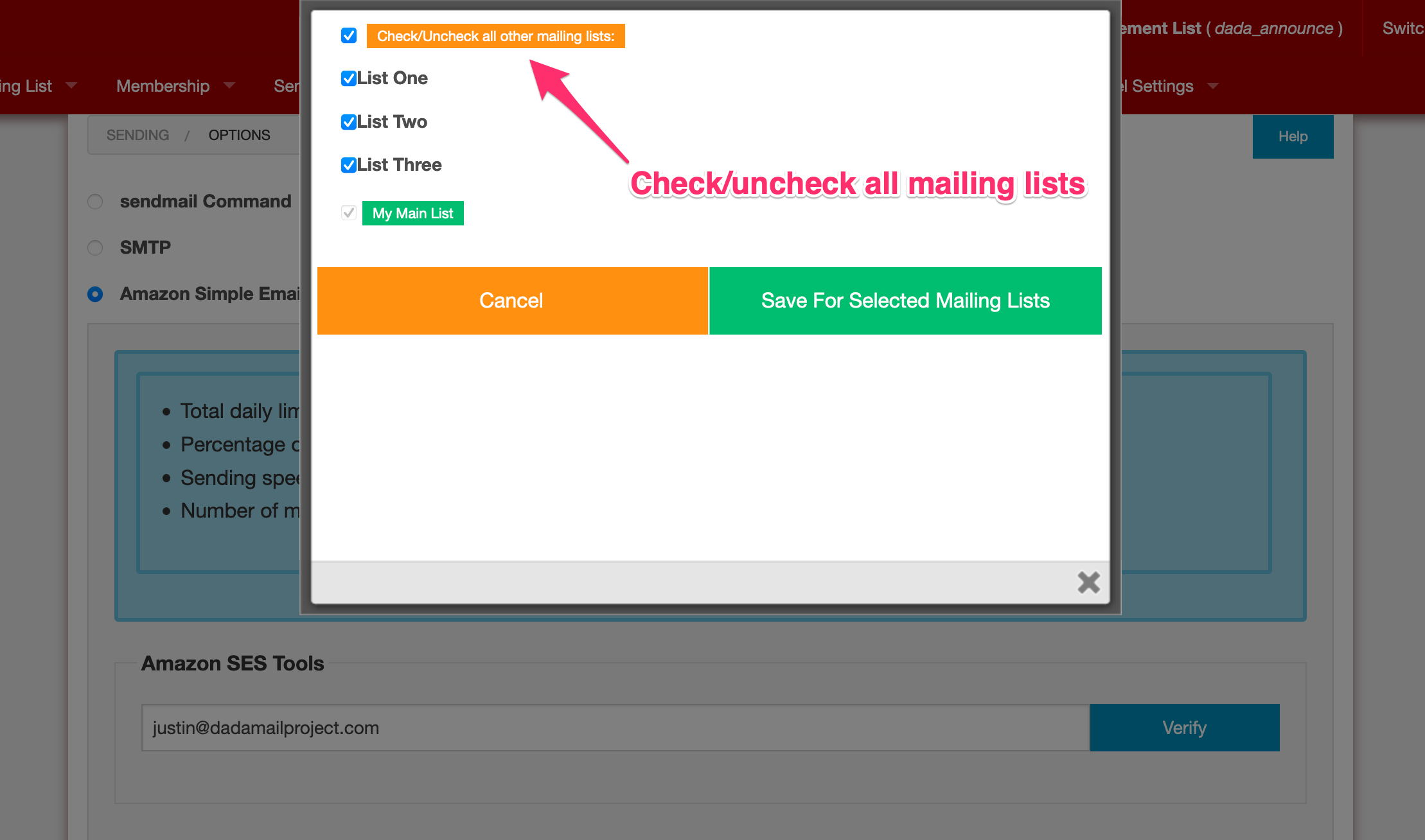 See the changelog itself to see the bugfixes included in this release.